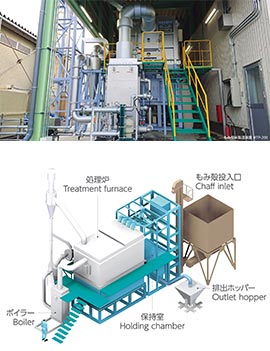 Rice husk processing furnace
The underutilized rice husks become rice husk ash, which contains beneficial amorphous soluble silica while producing heat.
Features
High amount of heat can be obtained from rice husks, that is, dry biomass
Heat treatment with advanced control technology, and no emission of harmful substances
Produces rice husk ash containing beneficial amorphous soluble silica
New technology enabling safe extraction of amorphous and soluble silica
Rice husks contain approx. 20% weight ratio of silica (SiO2 silicic acid), but if simply burned, the silica will crystallize and become less soluble in water.
In the rice husk processing furnace, silica can be extracted from rice husks in an amorphous and highly soluble state.
It is now possible to manufacture "rice husk silica ash" depending on the application, such as agriculture, industry, and food additives, etc.
The rice husk processing furnace was introduced to JA-Imizuno in 2018 and has a proven record of commercial operation.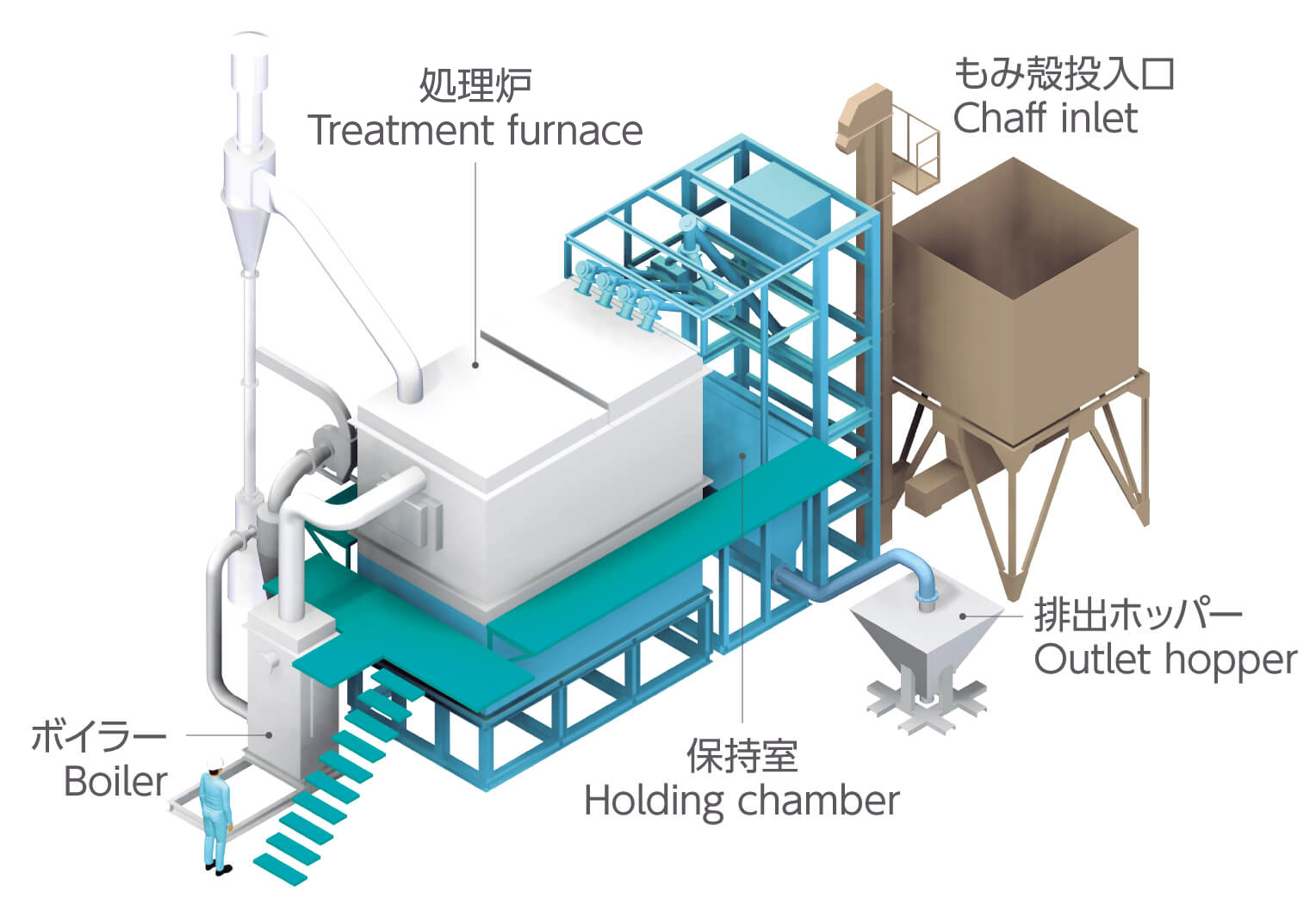 Features of rice husk-derived silica